Middle School Student takes to the Trail again!
It all started when…
Scott Hughes and his daughter Kristal Hughes needed a community project for her ASB class at Diegueno Middle School They live in the Encinitas area and were interested in our trails and the Encinitas Trails Coalition. After joining our organization Kristal took our map of the area and got started. They parked at Little Oaks Park and walked the trail on Lone Jack rd. armed with a trash bag and a trash grabbing tool (pictured above). In a short time they collected six pounds of trash! Thank you Kristal for your hard work cleaning the refuse left on our trails. You set an example for others with your smile and initiative.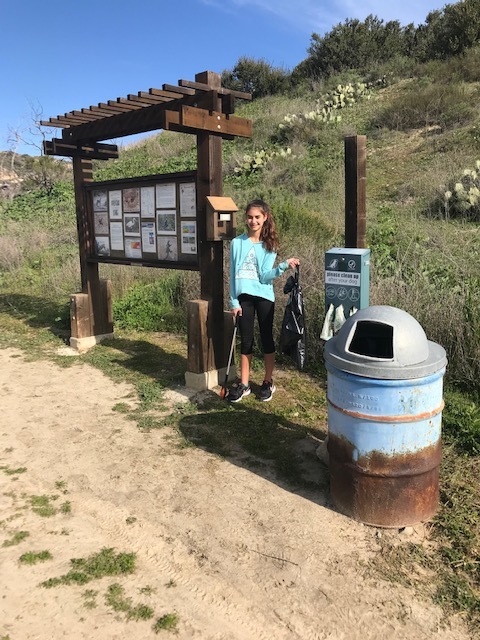 Kristal Hughes is cleaning up the trails again!
This time she took on the Manchester Preserve . One girl making a difference in our community. She is truly an inspiration to others. Thank you Kristal